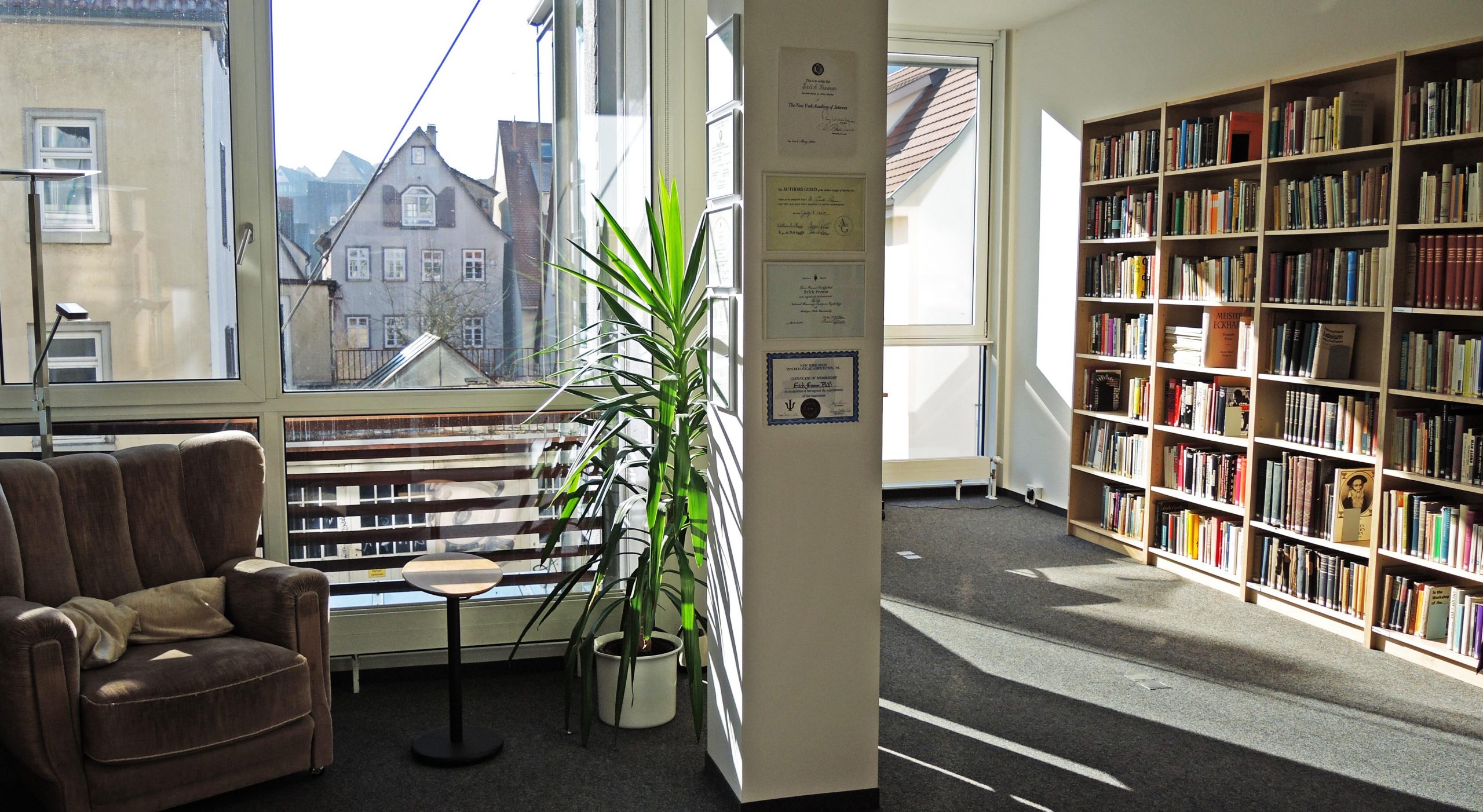 In 1957, Fromm gave part of his literary estate to the New York Public Library (NYPL), including drafts of articles and books he had published in the 1930s and 1940s; unpublished contributions; documents on empirical research, and here especially on the authoritarian character of German blue- and white-collar workers (conducted as early as 1930 but not published until 1980); and correspondence and personal items.
An archivist created an inventory (which can be viewed as a PDF). To preserve all the material, the NYPL produced 25 microfilms. Since the copyright of these documents rests with Fromm and his legal successor, an agreement was reached between the NYPL and Fromm's literary executor Rainer Funk in 1989 to regulate the use of the documents. Among other things, all documents from Fromm's therapeutic work were placed under lock and key until 2049.
Rainer Funk obtained a copy of the microfilms and converted the accessible material into PDFs. The most important parts of this estate are also available in hard copy at the Fromm Institute in Tübingen. Rainer Funk has created his own inventory, which provides detailed information about the collections and notes the contributions that have been published in the meantime.