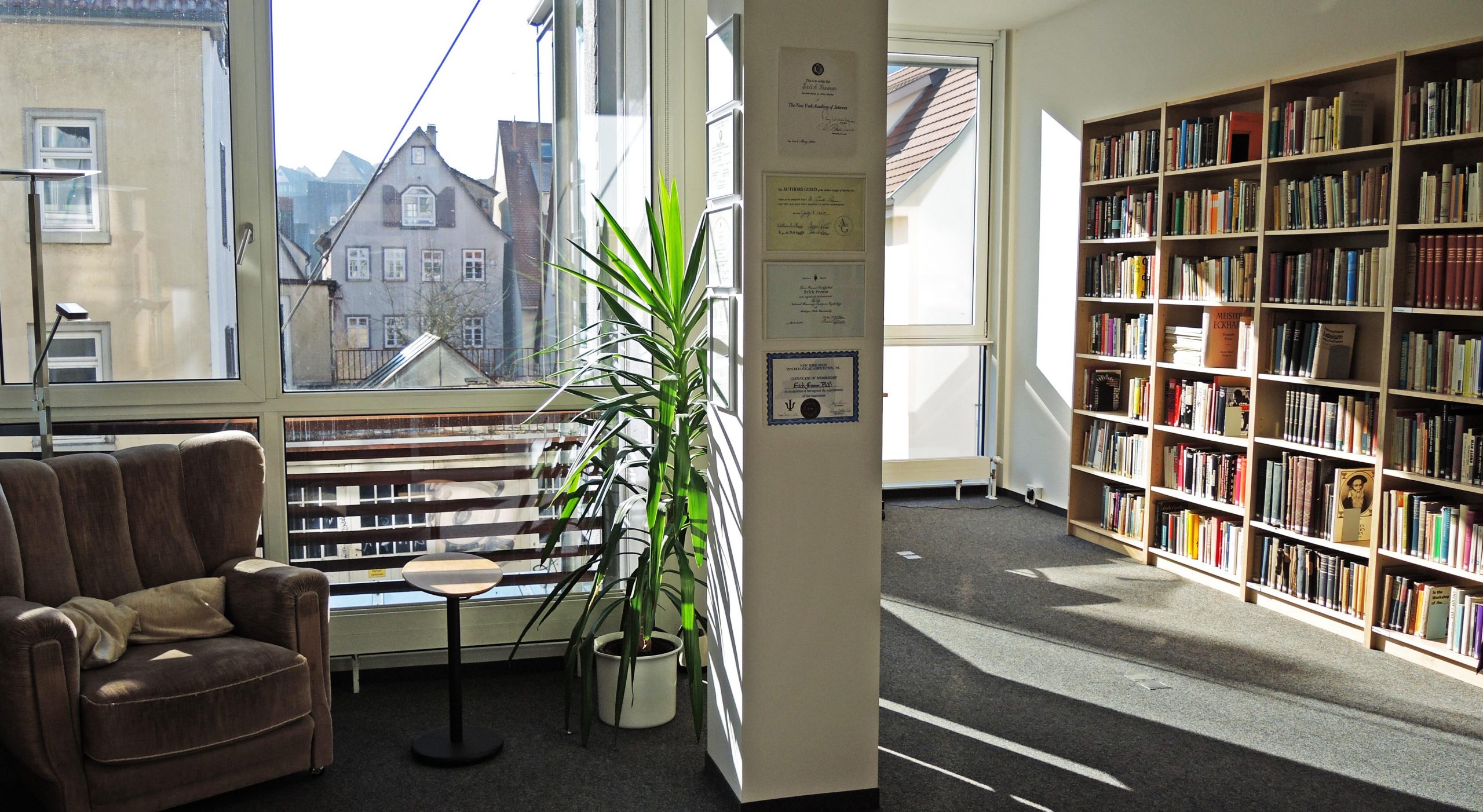 Location and Contact
The Erich Fromm Institute of Tübingen (EFIT), right next to Tübingen's Old Town, is part of a building complex located at Hintere Grabenstrasse 24-30 (beside the Weltethos-Institut). The rooms of about 100 square meters on the 1st floor can be accessed from "Am Stadtgraben" or "Hintere Grabenstraße" via stairs or a lift at Hintere Crabenstrasse 26. During opening hours, ringing the bell will automatically open the door.
There is seating space for around 20 people in the seminar room, which can be used for events and seminars organized by the Institute in cooperation with the Berlin Erich Fromm Study Center, the Fromm Society, universities, high schools, or other educational institutions. Also, the Tuebingen Study Group gathers there.